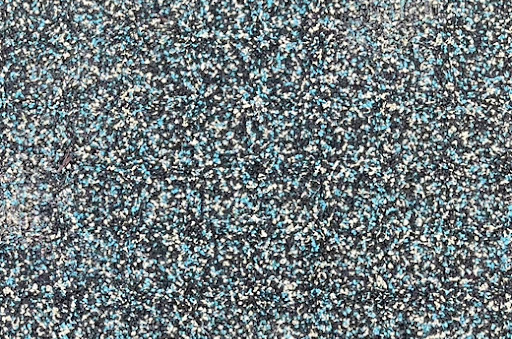 The ground surface of a playground is a key element for safety, the softer and more pliable the ground surface, the less opportunity for injuries to the children at play. We recommend PIP or Poured in Place Rubber Surfacing, it is made from 100% recycled materials mixed with a binding compound (which is the glue), it also has a ground rubber component that allows it to be flexible and safer for kids if they fall.
The binding compound that's mixed with the base materials to comprise the poured in place rubber surfacing is uniquely manufactured for implementation to recreation areas, athletic fields and a variety of places where a durable, safe ground surface is preferred.
The PIP rubber playground surfacing has numerous advantageous factors:
Safety – the rubber ground surface is flexible enough to thwart many injuries from a short fall
Colorful – a variety of colors can be implemented into the surface compound and used for unique color schemes or creating a design. The options are almost limitless
Long Lasting – our PIP rubber playground surfacing will withstand the heat and cold and provide a safe ground surface for nearly a decade in most climates
Cleaning – once installed, the poured in place rubber playground surfacing is easily cleaned with mild household detergents; stains and debris literally wipe away
We suggest PIP Surfacing to almost every playground customer we work with; it has the best return on investment and is highly rated for its safety. For more information on how we install PIP Rubber Surfacing or to obtain a quote, simply call me personally and I will provide all requested information.
Here is a short "How To" video on one of our Poured in Place Rubber Playground Surfacing projects in Charlotte, NC.
Safety Starts w/ Stability!
Kurt Karriker
704-589-7455
Creative Playscapes