Free Standing Shades:
If you've ever been on a playground in the middle of the summer, you know that shade can be a critical component of playground design. Wisely placed shades can make a massive difference in playground and park safety in the summer to minimize playground burns and provide space for children and caregivers to escape the sun. These shades have been found to block 98% of harmful UV rays and can reduce the temperature of a space by up to 25 degrees Fahrenheit.
Our shades are fully engineered structures designed and installed with frames that meet local wind gust criteria with high-quality materials and large concrete footings reinforced with steel. These structures are designed to meet local building codes and may require permitting depending on local codes.
When designing shades into spaces, we find it important to visit the site to better understand various conditions including building and tree placements, pedestrian flow, and sun patterns to optimize usable shade coverage. We offer a line of standard shades and fully customizable shades of various styles as well as fabric and steel colors.
Click here to browse our standard shade options, or give us a call if you are interested in a shade for your space!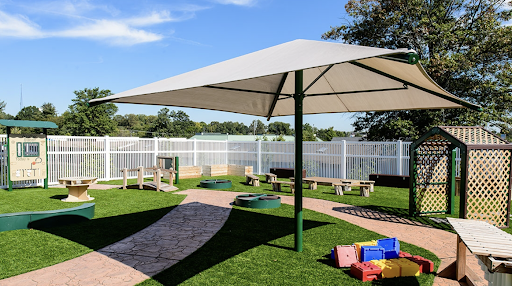 Shade Fabric Color Options:

Steel Upright/ Frame Color Options:

Integrated Shades:
Our playground manufacturer offers integrated sunshades in play structure designs. Adding integrated shade onto a play structure is a cost-effective way of adding shade to a playspace, and this will help reduce sun exposure and minimize the risk of severe burns on the play unit. These are offered in standard sizes in following colors. Give us a call if you would like to learn more!

Hex Shade Examples: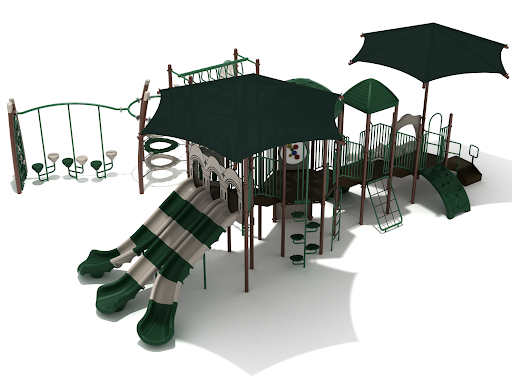 4 Post Shade: