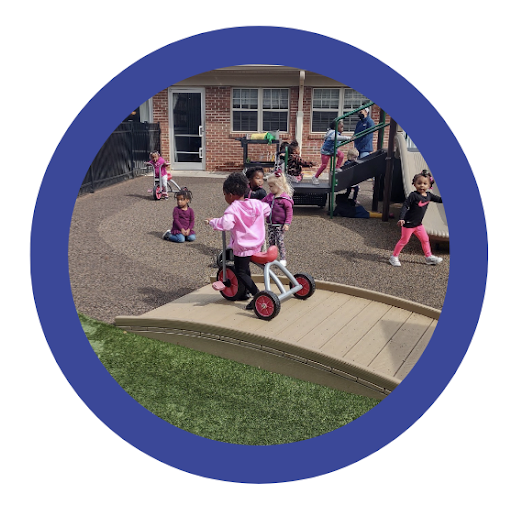 Creative Playscapes was founded in 2013 and is proud to be a family-run business. We take our customers' needs to heart and find great pride in helping playground projects go from dreams to reality. From the smallest amenity project to the largest municipal playground, you become a part of our family once we begin the process. We want to be your trusted advisor for playgrounds and site amenity areas. With many repeat customers and references to share, we can help you create an inviting, fun, and suitable space for all ages. We address your budget and needs as if we were building the playground for our church or school. We promise to offer you the best design, products, and installation teams in our region.
We assure you that your project is in the best hands thanks to our diversified team, whose unique backgrounds and abilities continue to bring fresh perspectives and creativity to playground design. To learn more about our design process, click here or visit our services page to see what we can do for you. We love to get to know your organization and what makes it unique, so feel free to call us so we can begin your next project!
Our Team
Jon Dumont, Co Owner, Landscape Architect, CPSI
Jon, our lead designer, is a West Virginia University graduate with a BS in Landscape Architecture. Jon is a registered CPSI (Certified Playground Safety Inspector) and has worked in the site design and construction business for over 37 years. He maintains his license as a Landscape Architect and has managed many large-scale construction projects, including hospitals, sports facilities, downtown streetscapes, and residential designs throughout his career. He has also managed and marketed for a large specialty site construction firm and a commercial playground company before starting Creative Playscapes in 2013. These unique experiences allow him to bring excellent design vision and insight to our company. He has a knack for marrying a customer's dreams with reality by identifying the owner's needs and finding creative solutions to site issues. Playground design is where Jon finds his joy! When he's away from the playground drawing board, he enjoys sports, escaping to the mountains of North Carolina, gardening, and cooking.
Kurt Karriker, Co Owner, CFO
Kurt attended Lenoir Rhyne University in Hickory and graduated from UNC Greensboro with a Degree in Marketing. Over the last 35 years, he has built a career in construction management and marketing and is our resident "genius" when finding ways to overcome obstacles efficiently. No matter the situation, Kurt finds a way to get the job done! Challenging jobs that fall beyond the comfort level of most playground companies are Kurt's joy. His famous saying is, "There are no problems, only opportunities!" With many business savvy and deep relationships within the playground and construction/ supply industry, Kurt is able to provide us with unique purchasing power. These strong relationships with vendors and contractors allow our company great buying leverage that passes economy and value to our customers. In his free time, you can find Kurt on the golf course, fishing, or tending to a tractor on a farm plot.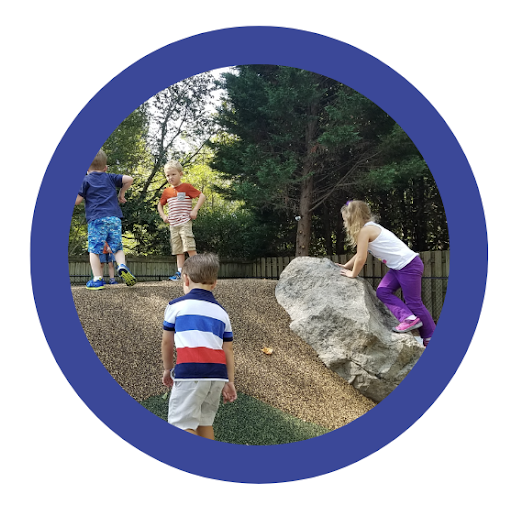 Rhodes Karriker, Associate, CPSI
Rhodes is a 2021 Auburn University graduate with a degree in applied mathematics and actuarial science. Rhodes also maintains his Certified Playground Safety Inspector licensure through NRPA (National Recreation and Parks Association). Rhodes manages our projects from the ground up, from consultation, through construction. His analytical background, combined with an ability to find solutions in the field is a great asset to our company. When he's not working on playgrounds, Rhodes is an avid Golfer and outdoors-man, who enjoys fishing and hunting.
Emily Dumont, Associate, CPSI
Emily is a 2022 graduate of UNC, Chapel Hill, with a BS in Psychology and a minor in Neuroscience. Emily is also a licensed Certified Playground Safety Inspector through NRPA. Throughout her undergraduate career, Emily found a particular interest in developmental psychology. Since joining our company, she has expanded upon this interest by focusing on the psychology of play and how playground design impacts children's physical, social, emotional, and cognitive development. Emily is involved in projects from design inception through construction. She can generate a unique vision by identifying the customer's needs while applying her knowledge of the developmental benefits of play for children. Emily is also an avid distance runner and loves the outdoors; she is constantly training for the "next big race," we believe she has a secret eye toward qualifying for the Boston Marathon.