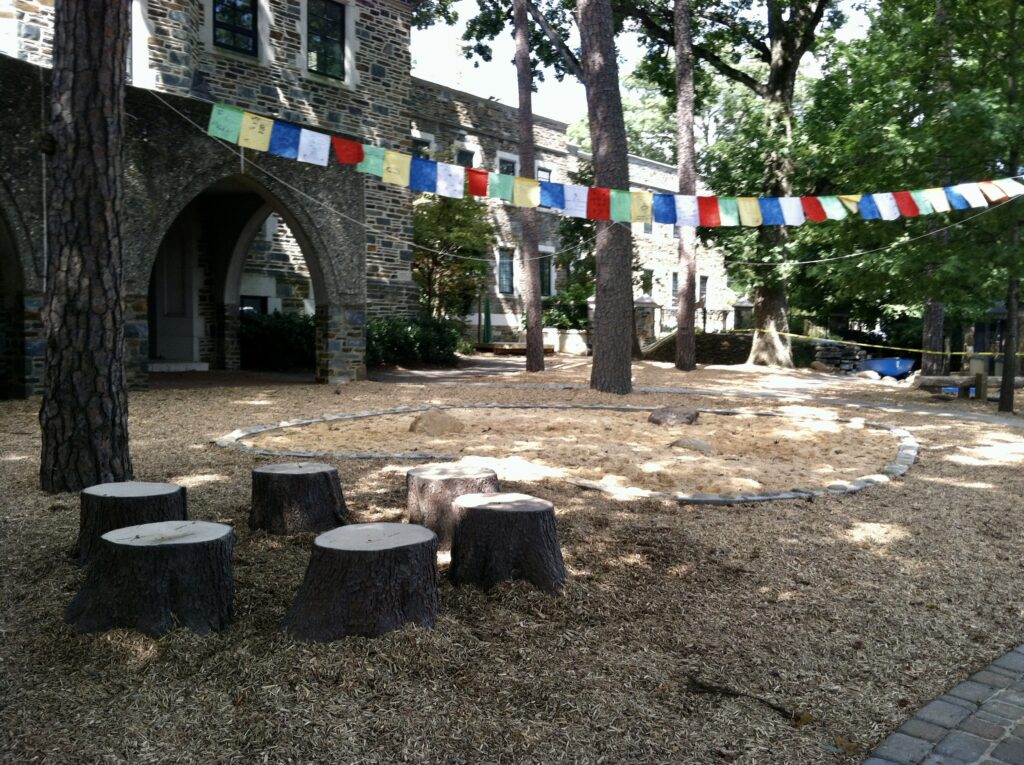 Jon and I have spent most of the winter of 2013 and a large portion of this year researching all natural playgrounds for kids to play on in the Charlotte Metrolina regions. We love the concept because as kids, we played outdoors and rarely had the opportunity to visit a "Real Playground" with slides, swings and monkey bars. We basically used what Mother Nature provided:
Slides were n grassy banks
Swings were made by our Dad's with a tractor tire and a rope
Monkey bars were tree limbs we could reach
Basically, we grew up like most kids in the 70's that didn't live in large cities, playing outdoors at creeks and in the wooded areas around our homes.
An all-natural playground in Charlotte would be very similar in concept to what we enjoyed as children, except it would be designed by Jon, not Mother Nature and built by Jon and me as well. Here are some of the ideas we have bounced around after all the research:
Running water (like a creek) with rocks to climb on
Trees (specifically chosen) planted and used for climbing
Trails for hiking and exploring
Ground to dig in and play in the earth
4 simple ideas that could easily be designed and constructed (along with many others) into a natural playground right here in Charlotte.
Stay tuned to our blog as we delve more and more into natural playgrounds, you may be hearing more about one in Charlotte very soon.
#NaturalPlaygroundsCharlotte
Safety Starts w/ Stability!
Kurt Karriker
704-589-7455
Creative Playscapes