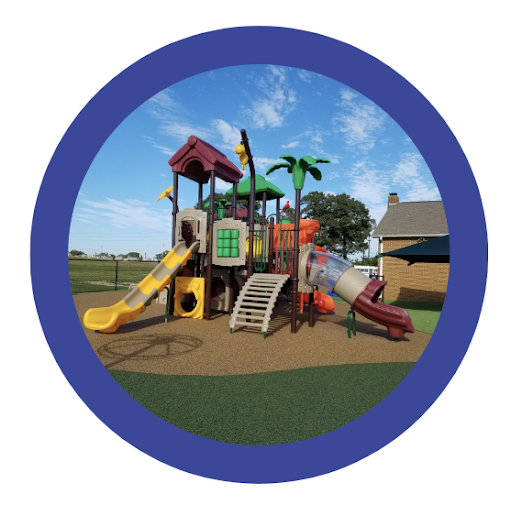 Buyer Beware!!
I recently got a phone inquiry from a daycare director at a Church in Greenville, South Carolina. She had found us online and read about our playground services on our website. She was about to purchase a playground from an online vendor. She was exasperated and exhausted from research and shopping for a playground on the web. She had shopped diligently, seen multiple "special price" offers, done her research as a smart shopper like we all do for a major purchase. When she went to complete the purchase she found that she was hit with huge shipping fees, little or no on site support with installation and no one to turn to after the equipment landed at her facility. When we visited the site we found the equipment use zones would not even fit the site….OOPS!
She needed help in a big way!!!!!!!!!!!!!!!!
This is a common problem in the playground equipment industry. The internet is a wonderful tool but a playground purchase is too complex to simply type in a keyword and slide a credit card. There are so many issues to consider when you purchase your playground. The world wide web is an awesome resource to generate ideas, brainstorm concepts and generalize your budgets. But when the rubber hits the road (or the playground) NOTHING beats having a trusted adviser to meet you at your facility, define your needs and help guide you through the process. A playground is a vision and requires a thorough design process to be a success. Also, be aware, commercial playgrounds must be constructed and certified by a CPSI (Commercial Playground Safety Inspector) to be code compliant and help avoid liability issues.
Kurt and I own Creative Playscapes and will personally meet you to help you wade through the myriad of questions that need answered prior to selecting and constructing your playground. We will make sure it's built to code requirements and monitor it after it's installed to make sure it's safe and standing the test of time. We will also be straight forward with price points, budgets, including freight, installation, maintenance costs and surfacing requirements. We will also look at the site from a design perspective unlike our competitors. We are licensed Landscape Architects and General Contractors. We know how to design and build playscapes that are more than a playground.
Call us at Creative Playscapes to discuss your needs. Consultations are always free. We promise you the best value and customer service in the industry!
Jon Dumont, CPSI
Landscape Architect, Owner
Creative Playscapes, LLC
704-929-2603