At First Baptist Church of Conway, South Carolina we worked to turnkey design and install a brand new playground for all age groups. The three playground areas included a space for infants/ toddlers, preschoolers, and elementary age kids. Equipment in each of these spaces is curated to reflect the developmental differences in each age group.
Approx. Budget $280k
Infant/ Toddler Playground
This playground features some of our most popular play equipment for the 6-23 month age range: the Knoxville structure (left) and Camp Walden Sensory Panels (right). The entire playground is surfaced in 50/50 color/black PIP rubber. This keeps kids from putting loose mulch in their mouths and provides a clean, dry, and safe surface to crawl around on!
Click here to explore our play units for infants & toddlers (6-23 months)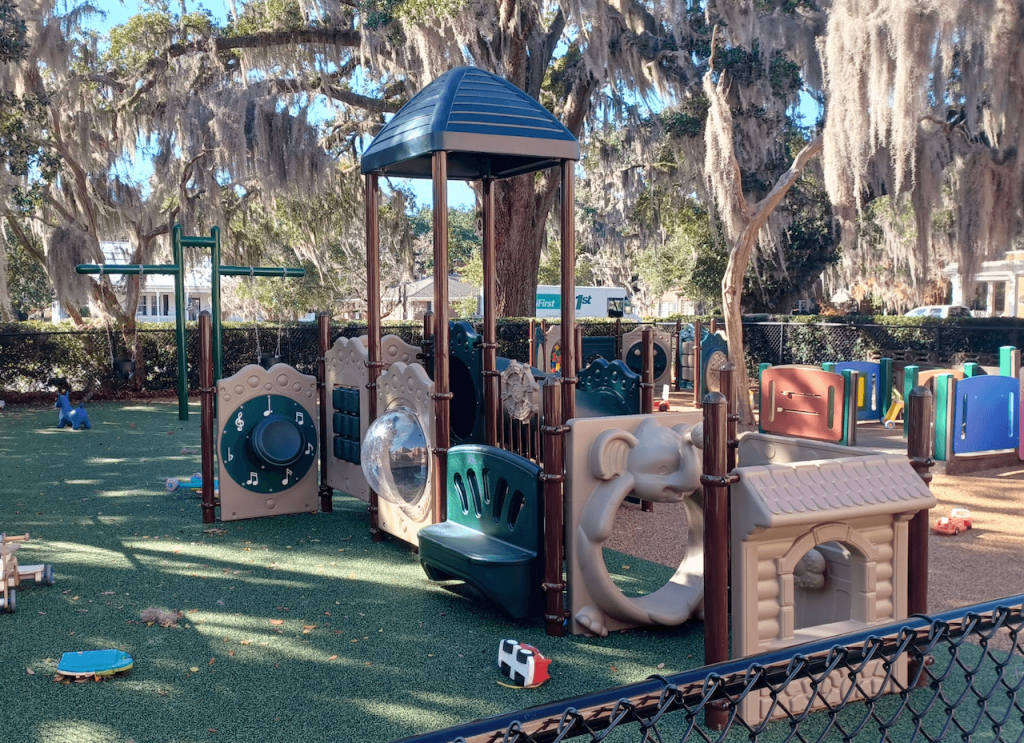 Preschool Playground
The focal point of the preschool playground is the Divinity Hill play unit. Kids will never have to wait on Divinity Hill, as it features 5 different slides to race down! Surrounding the play structure, preschoolers can also test their balance as they walk across a natural balance course composed of a faux railroad tie and hop rocks. Of course, no playground is complete without a set of swings tucked into a shady corner.
Click Here to read about our natural playscapes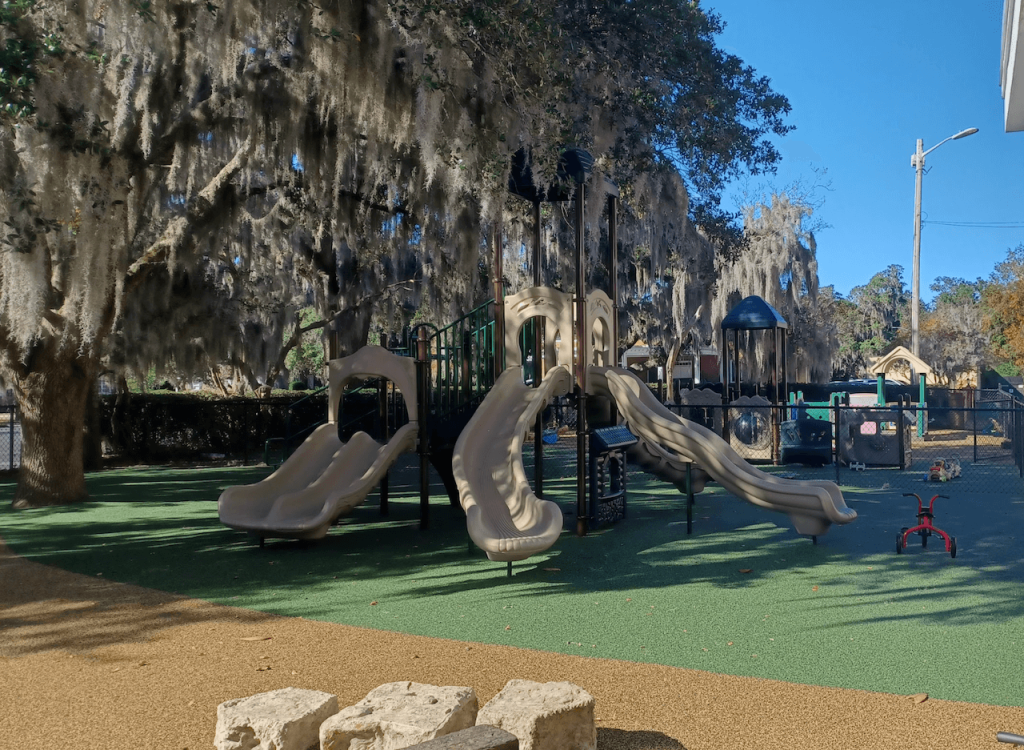 Elementary Playground
Kids five and up will get to challenge their gross motor skills on the Bonita Bay unit. This sprawling structure has a vast number of opportunities to climb, crawl, and slide while playing. In our neutral color scheme, this play unit blends beautifully into its natural landscape. This makes it the perfect place for group pictures and memories that will last a lifetime!
First Baptist Conway, SC
603 Elm St
Conway
South Carolina
United States